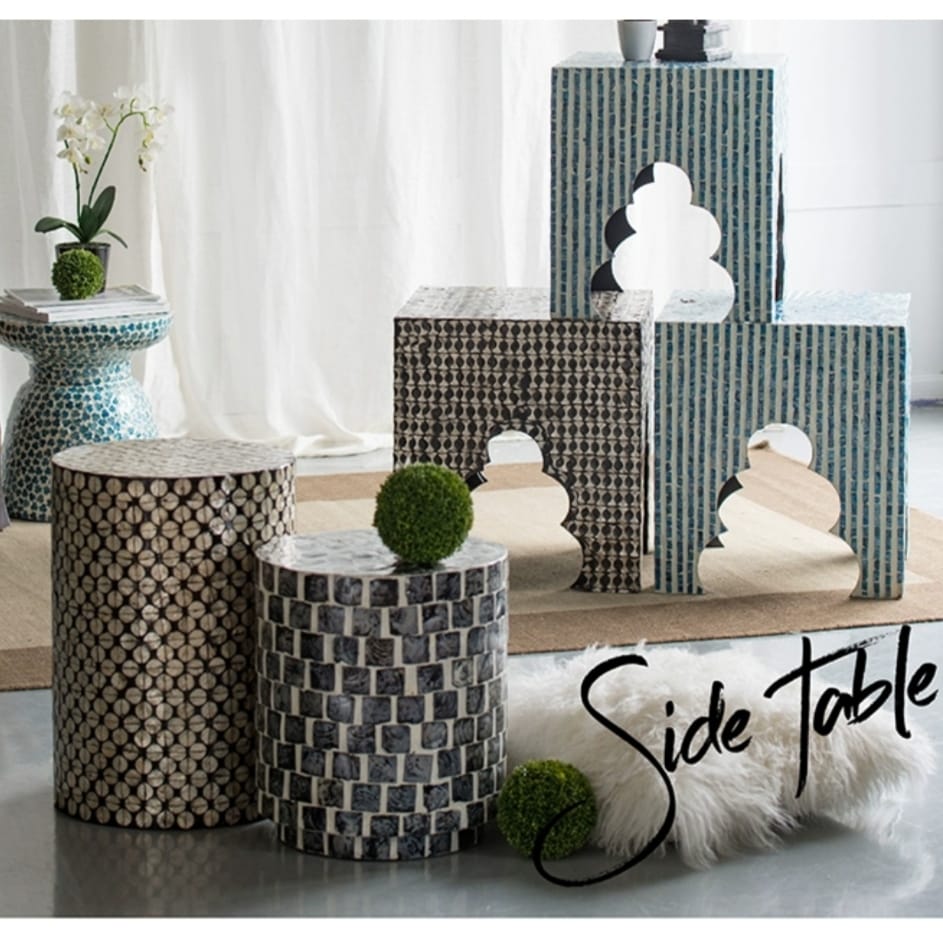 The intricate elegance of genuine hand-laid Capiz shell makes these table collection ; one attractive addition to your space. Every table is unique and has a handcrafted style of its own.
The table using natural shell Capiz Inlaid with craft. Each piece is hand-placed with precision by master furniture artisans.

"We buy the discarded shells, providing an alternative source of revenue to the fishermen, which reinforce the conservation efforts in the community. We clean, stain and cut the shells before inlaying each one by hand."
Quality and artistic-sense coexist, stunningly creating an eccentric mood in your home, simple and elegant, pure beauty.
Variants colors ,design ,sizes available for you.