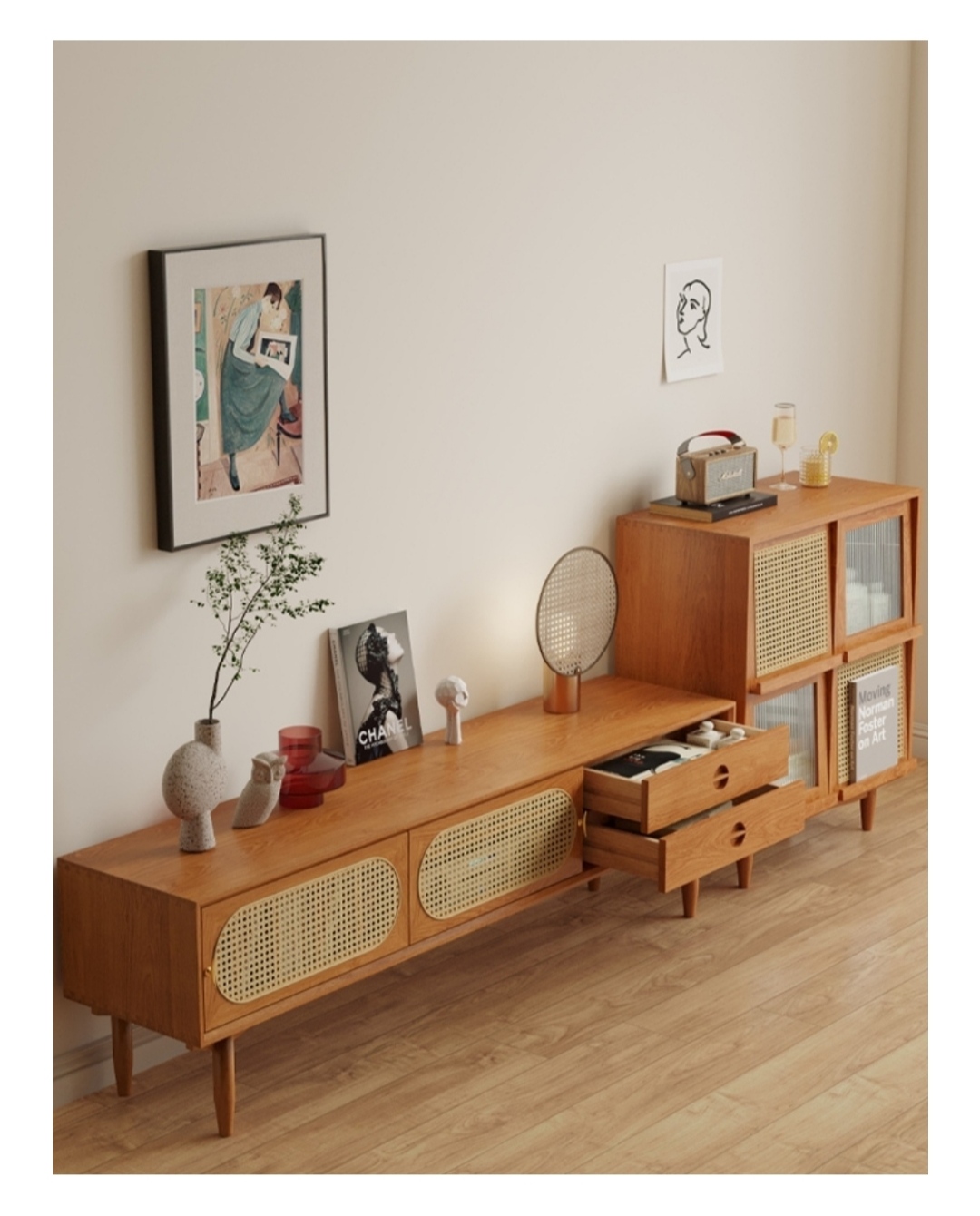 REEDA COLLECTION consists of Wooden pieces match with Natural rattan ,creativity and generous style crafted in balancing stability while enhance the quality of the natural texture itself.
Most of the obvious , it has a more retro feel, calm and quiet by using dovetail joint /mix and matching techniques - which usher much safer environment with less uses of hardwares and recycleable for future.
The rattan adopts weaving technology, using rattan imported from Indonesia, interweaving warp and weaved /wisteria , it looks simple, but it is very particular to make.
Unique designs with fully-featured exclusively design to match the bold of the rattan and woods, sure to appeal for second glances.
Our rattan weaves are all natural, hand-woven, the appearance of burrs, breaks, and black stems are all normal phenomena, which are not quality problems. Expect to find Burrs,natural fracture, Black stem.
Some called 'imperfections' but for us it is perfectly natural beauty.