PETAL Retro
The round silhouette with retrospect offers a welcome contrast to the angular elements in a space. The intricate pattern brings a bit of boho style and beautiful texture to catch your eye.
The table pillars are made of iron crafted of old leaves with irregular shapes and flowery geometries pattern.
This graceful table are crafted of solid pinewood with a white wash finish. Many rigorous processes are hand-beaten to create a delicate texture, and the exquisite lines,for such retro beauty.
It is perfect for bringing together the ultimate vintage, avant-garde and bohemian look.
PRODUCT DETAILS
Main Material : Imported Pinewood
Auxiliary material : Iron Metal
Finishing Painting : Distressed Logwood - Natural wood color with a clear coat for protection and White Wash Finish Iron.
Craft : Hollow Iron Carving Art Retro
Processing : Structural stability, Carved and Rounded Edges,Multi-layer distressed / old-fashioned process - 'Paint peeling, burrs, nail holes, insect eyes, and rough and uneven marks are all hand-polished layer by layer to make the vintage old effect' - Unique design and beautiful naturally.
Design : Petals Geometries Pattern
Style : Contemporary Retro Nostalgia
Size Dimension : CM
A2005 End High Table 43*43*63
A1981 Coffee Table 53*53*66
A2004 Coffee Table 78.5*78.5*46
No installation needed.Fully Assembled.
Gross weight 15.3-16.5kg .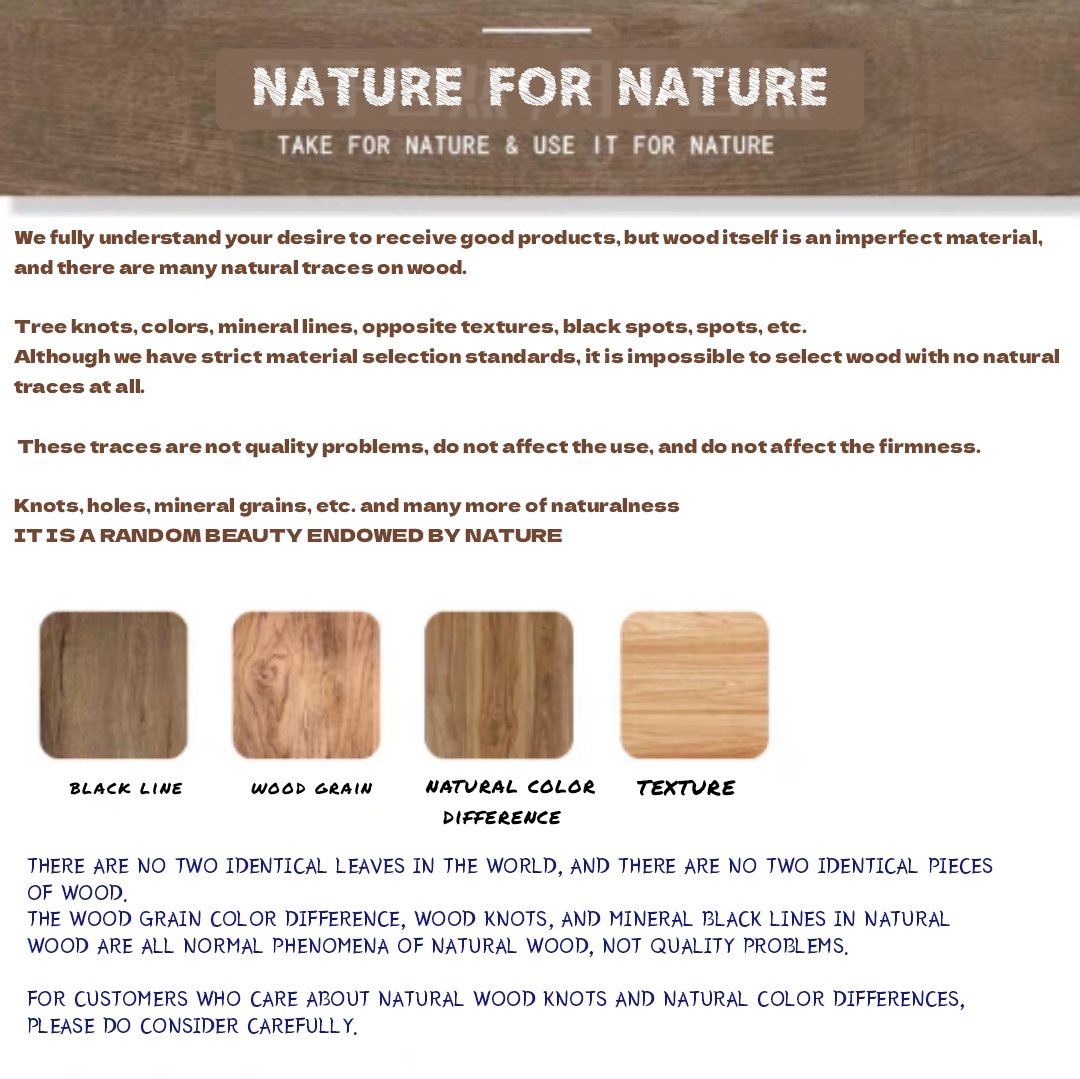 1. Product size, manual measurement, there will be a small error of 1-2CM, please refer to the actual product
2: Process characteristics, appearance is old and broken, wood knots, insect holes, nail holes, etc. are not quality problems.
Kind tips:
We fully understand your desire to receive good products, but wood itself is an imperfect material, and there are many natural traces on wood.
Tree knots, colors, mineral lines, opposite textures, black spots, spots,etc.
Although we have strict material selection standards, it is impossible to select wood with no natural traces at all. These traces are not quality problems, do not affect the use, and do not affect the quality and firmness. It is a random beauty endowed by nature.
1)
Ordering
This is Pre - Order | Made to Order item.
PRIOR TO ORDERING ,KINDLY TO TAKE NOTE:
The design and style of some of our wood collection is moreover in distressed style and/or using solid materials - wood, rattan,shell.
Hence, IMPERFECTION, wood marks to be expected. We minimalises and keep the original of the wood natural grain and the beauty to be incorporated to it.
Kindly to consider prior to ordering. NON RETURNABLE once received due to the natural.
Upon confirmation of ordering, all items are not REFUNDABLE , NO CANCELLATION allowed unless with Management agreement. Handling fee may be applicable.
However, clients/buyers are given 24 hours to make any amendment on the items ie Colors, Materials upon new order.
Do give us a tickle if more details are needed.
2) Pre-Order Delivery
🔹Semenanjung Malaysia - Free Delivery ETA 35-50 days.
🔹Langkawi, Genting Highland, Cameron Highland, Sabah and Sarawak will have an additional cost of shipping chargeable.Do reach us for the additional fees.ETA will be 45-60days.
Urgent buyer kindly to reconsider prior to ordering.
HOWEVER , we would like to be given opportunity to offer you the quality goods and timely worthy.
3) Delivery / Logistic
Pre-Order Goods delivery
ETA 35-50 days Semenanjung Malaysia
ETA 45-60 days East Malaysia / Highlands
(Customized items may needed extra 5-10days eg Sofa,Wood Furniture)
Prior to home delivery, our PIC will let you know the actual date of the arrangement 1 or 2 days ahead.
[Any last minutes changes after confirmation will be charged with delivery cost which to be borne by client]
NOTE : For high residential, our LORRYMAN team only able to send it up to the LOBBY.
We will send to all main areas, roads. Remote places unreachable may arrange for meeting point of pick up prior to delivery. Kindly to advise.


4) Acceptance Of Order
We highly advise to take some photos/clips upon goods receiving from our Logistic Team and Unboxing.
For claim of any unprecedented ,kindly to submit with Photos and /or Video Clips -
- UPON RECEIVING FROM OUR LOGISTIC
- UNBOXING
Failing to submit valid proofs may affecting the claim status for RETURN and REFUND to be proceed.
Acceptance of goods with dispute/error, kindly immediately to reach us with the related issues involved. For fast response, may directly Watsapp us at 017.603.8289 at anytime.
We are looking forward with any feedbacks on the items. Your valuable feedbacks will help us for rooms of improvement.
5) Sharing Is Caring 😊
Do keep us posted. If you are happy with it,do share us around. We are much appreciated .
May tag us to our:
IG bynuffelproject
FB page bynuffelproject
https://www.facebook.com/bynuffelproject
as at June 2022/3 bynuffelproject