AUDREA Modern Curved Shaped Sofa Cashmere Sherpa | Velvet
Regular price

RM 1,260.00

Sale price

RM 1,260.00

Regular price

RM 1,260.00
Pre-Order Goods (30-60days)
Secure Payments and 'Buy Now Pay Later'
Authentic and Free Shipping to Semenanjung Malaysia*
Share
AUDREA Sofa
This bold, contemporary sofa will instantly become the statement piece in yours. The gently curved shape frame covered in a plush yet firm high density foam and tufted upholstered creates a perfectly symmetrical look that's for added texture and visual interest.
▫️Sleek and Smooth Curved Style - The enveloping shape designed with smooth and extend curved outlines, carrying out the concept of a high level of luxury appearance.
▫️Ergonomic Luxury Comfort -The sleek design which it arc curved are thickened backrest to support the waist well. The enveloping shape bring out the best of overall - petite while ergonomically well, fluffy looks while it's soft to touch and sit.
▫️Thickened Seat Cushion - This seating cushion is made of high-resilient density foam which provides durable support and ultimate comfort. Tucked in with high quality of density sponge seat. Soft sitting feeling, a day on the couch won't hurt your back.
▫️Surface -The high-tech fabric adopts the international advanced bionic technology concept, which has the ultra-soft texture comparing to genuine leather and the breathability of the material .
The soft, and dirt resistant of sherpa cashmere cloth material,which is comfortable yet elegant of the retro inspired .
Velvet/ Flannel.As elegant as it can be. Soft,tenderness ,aspired in many ways.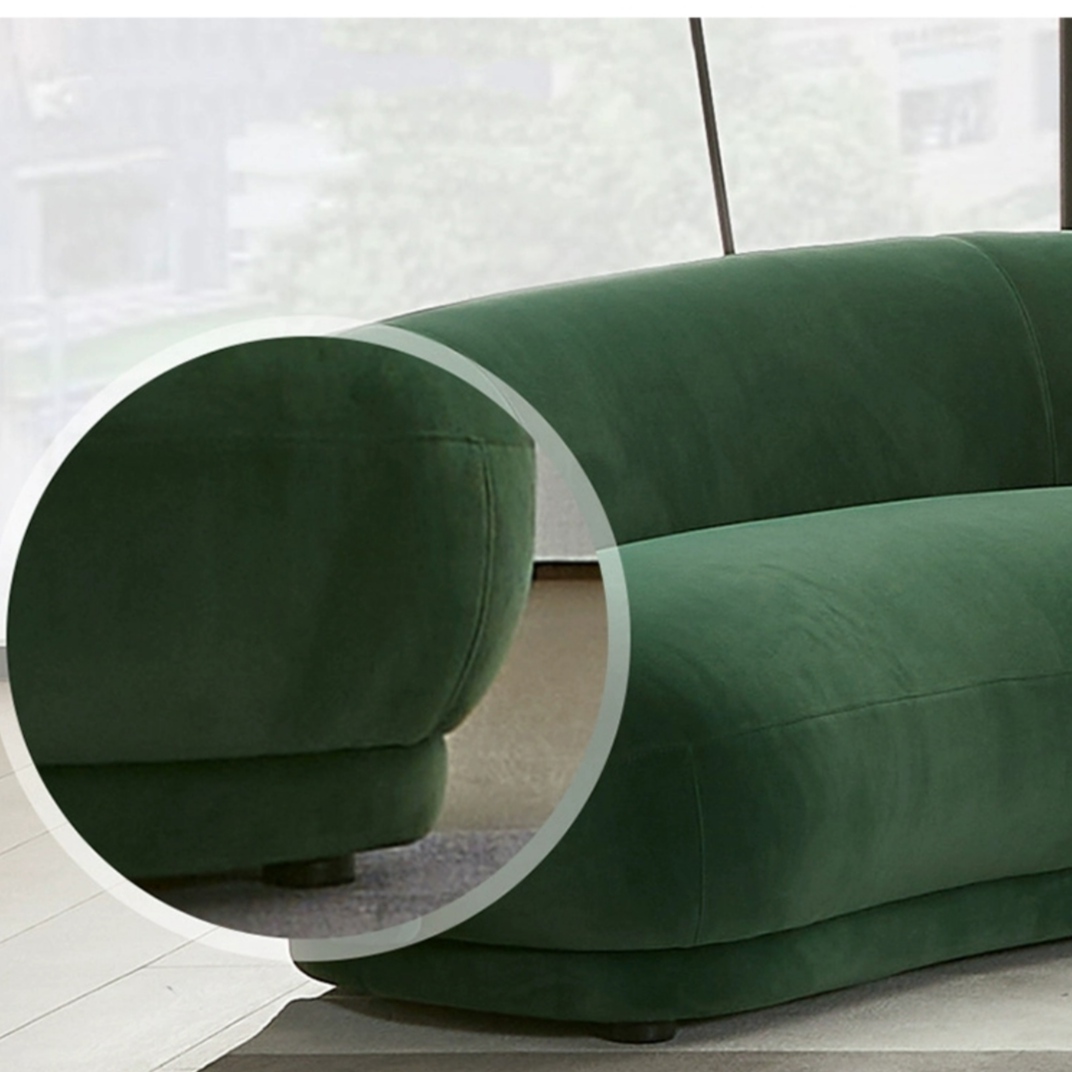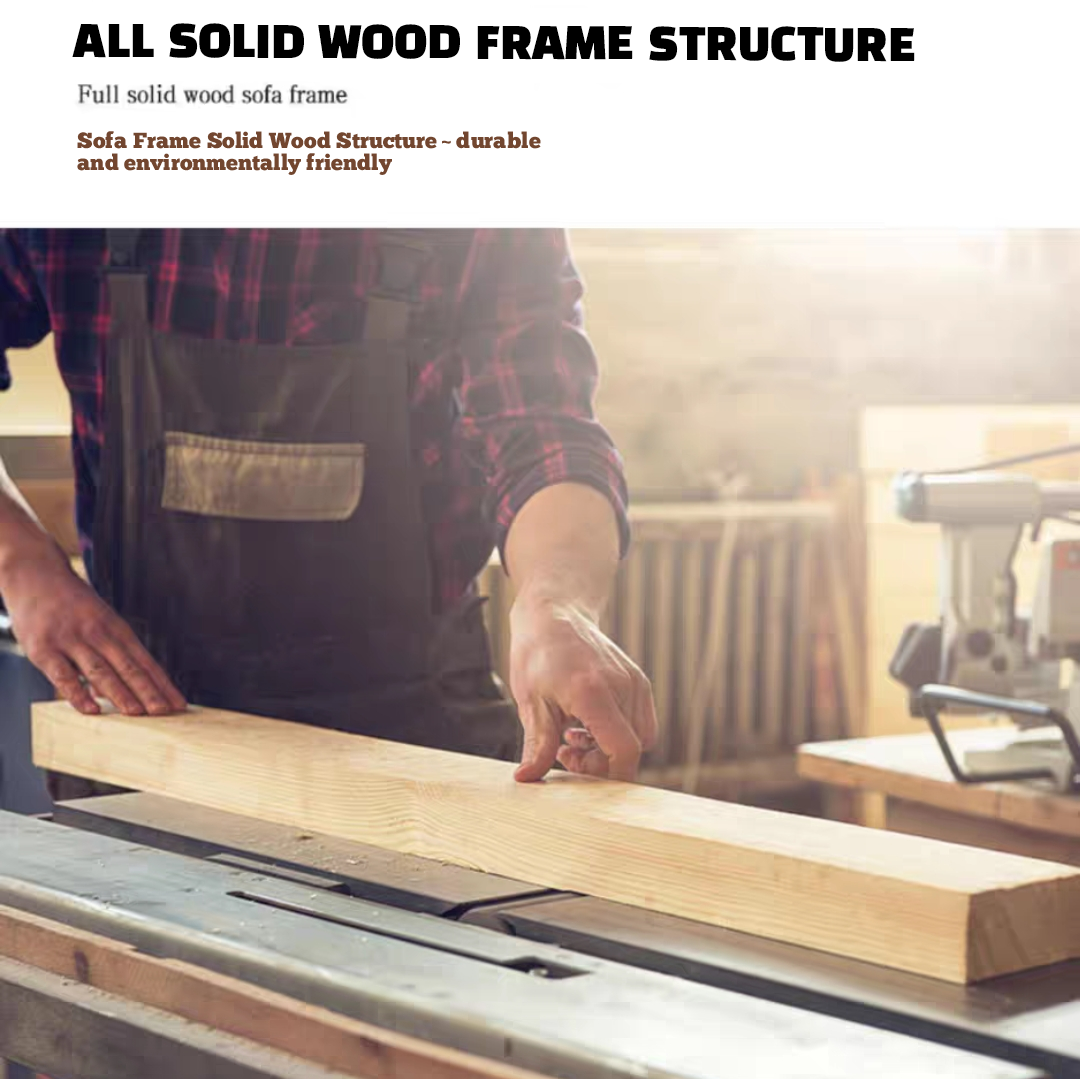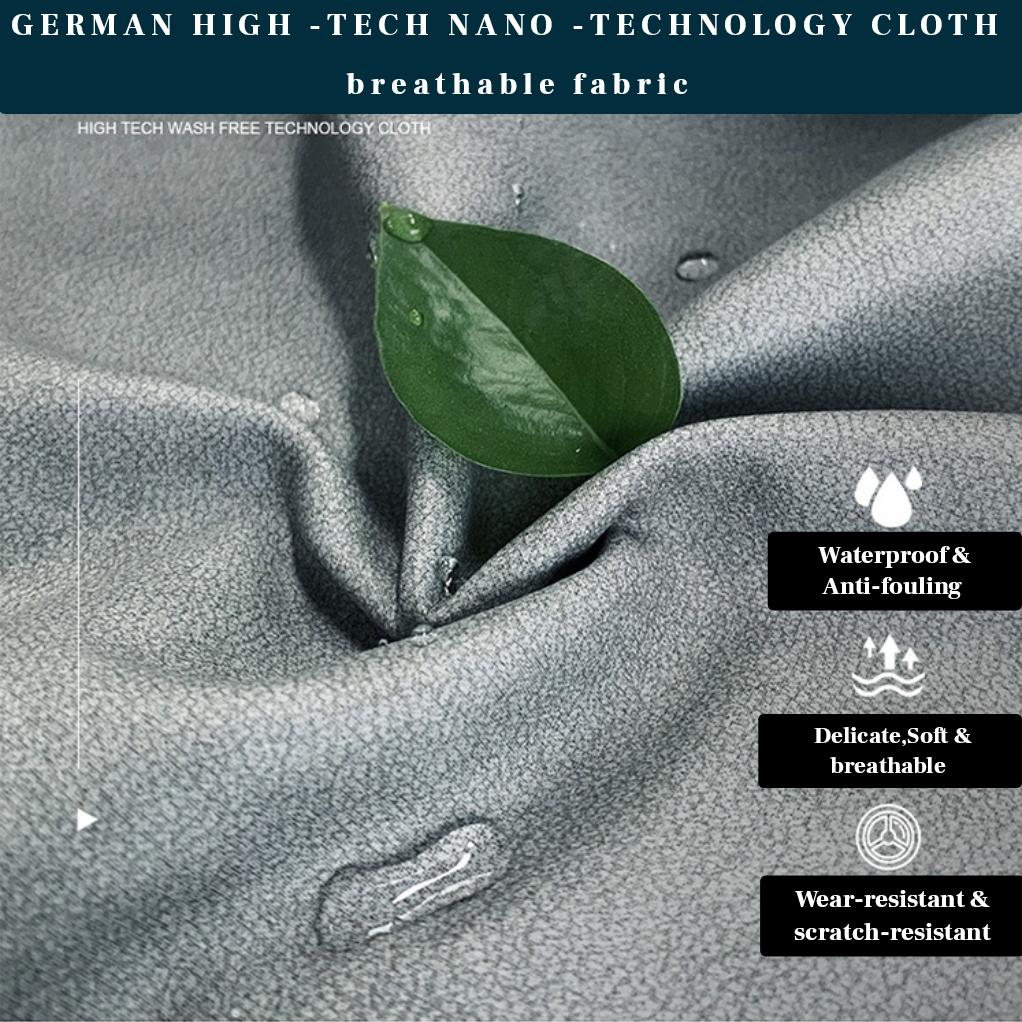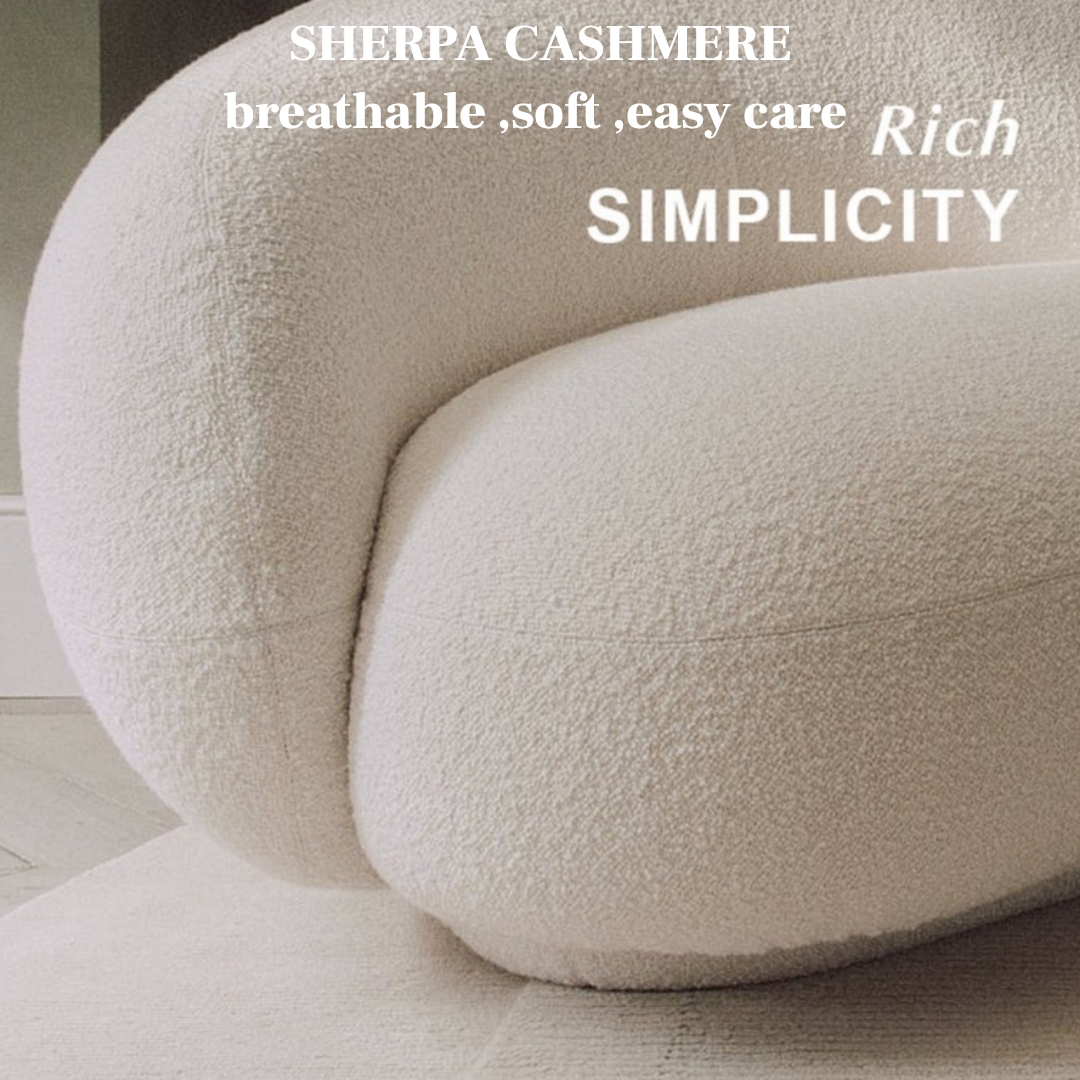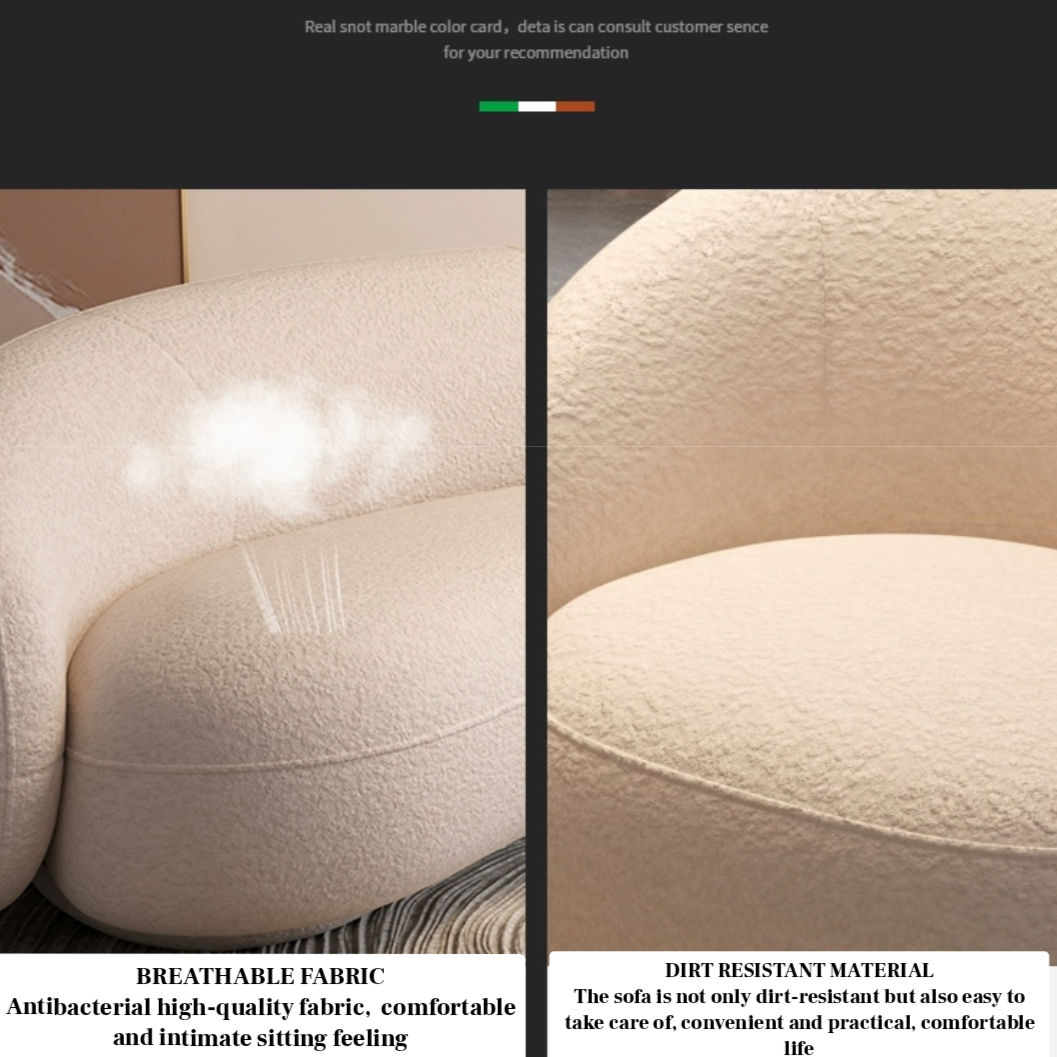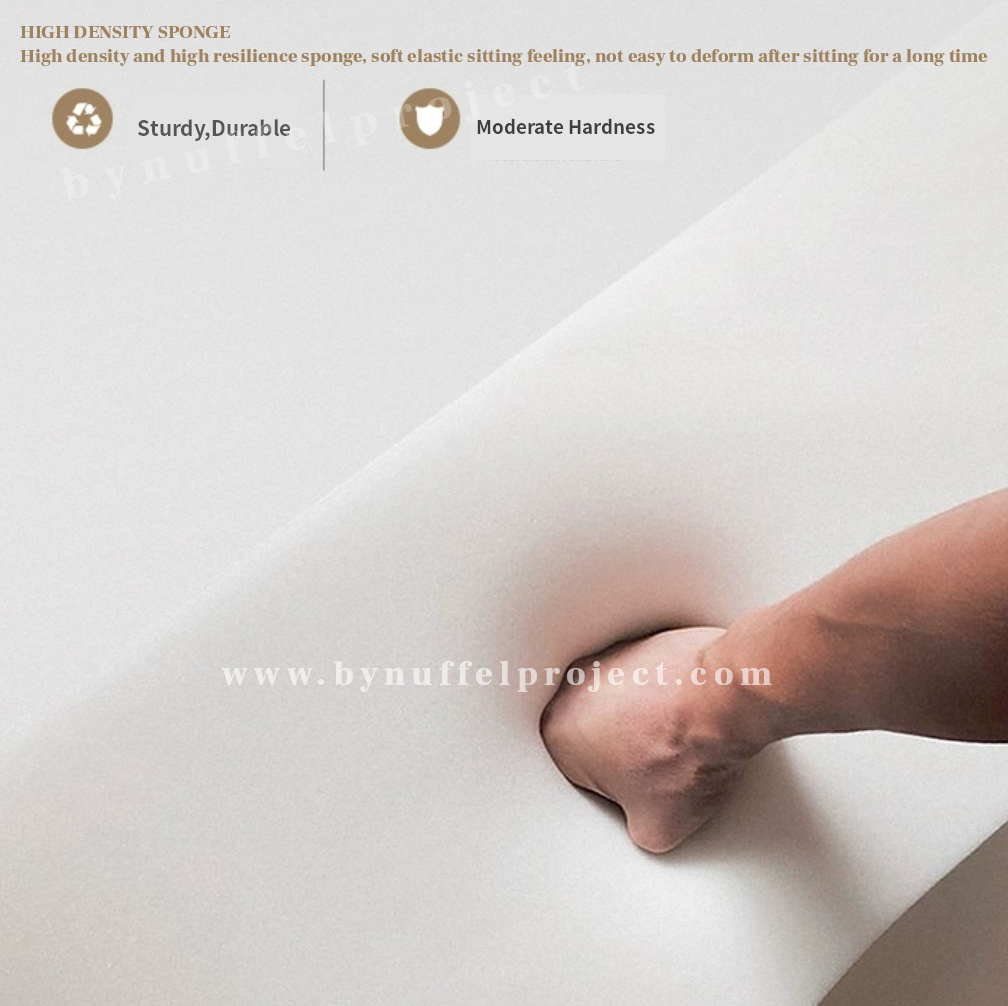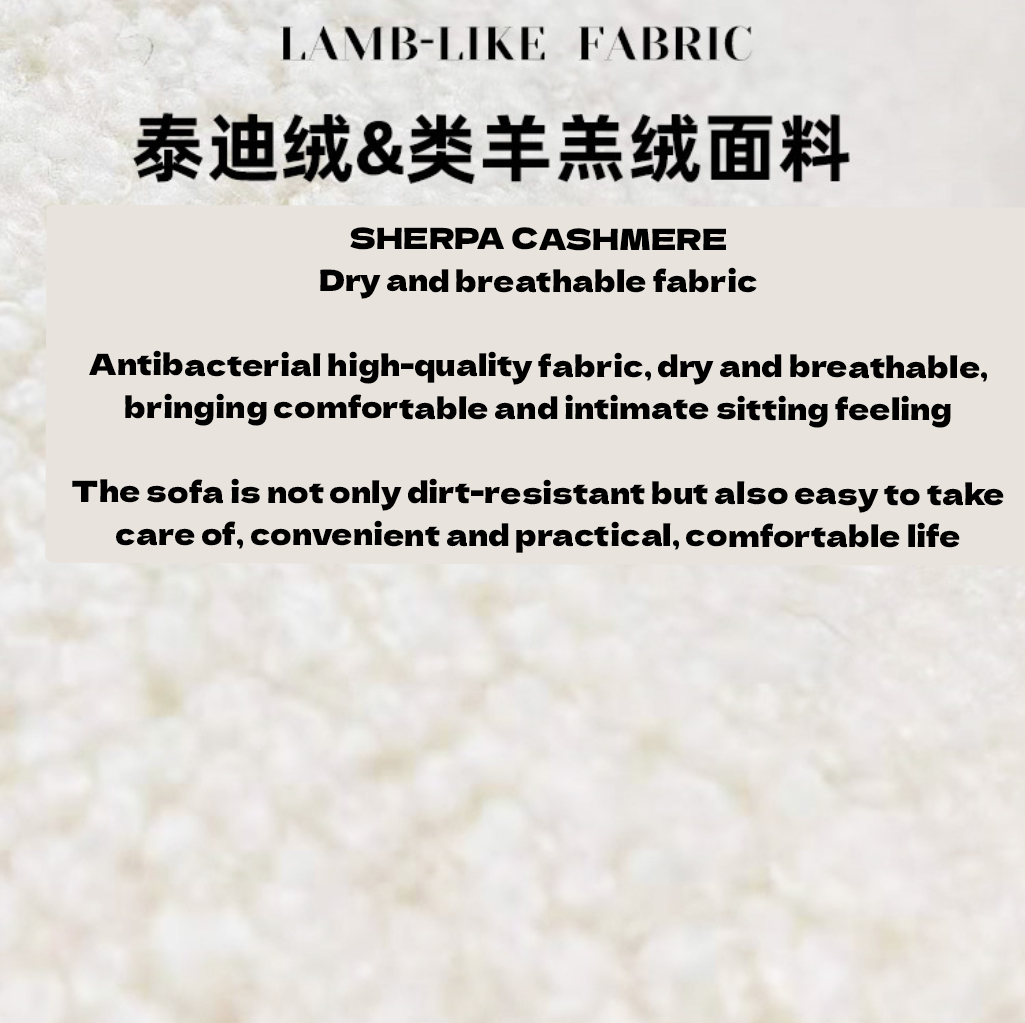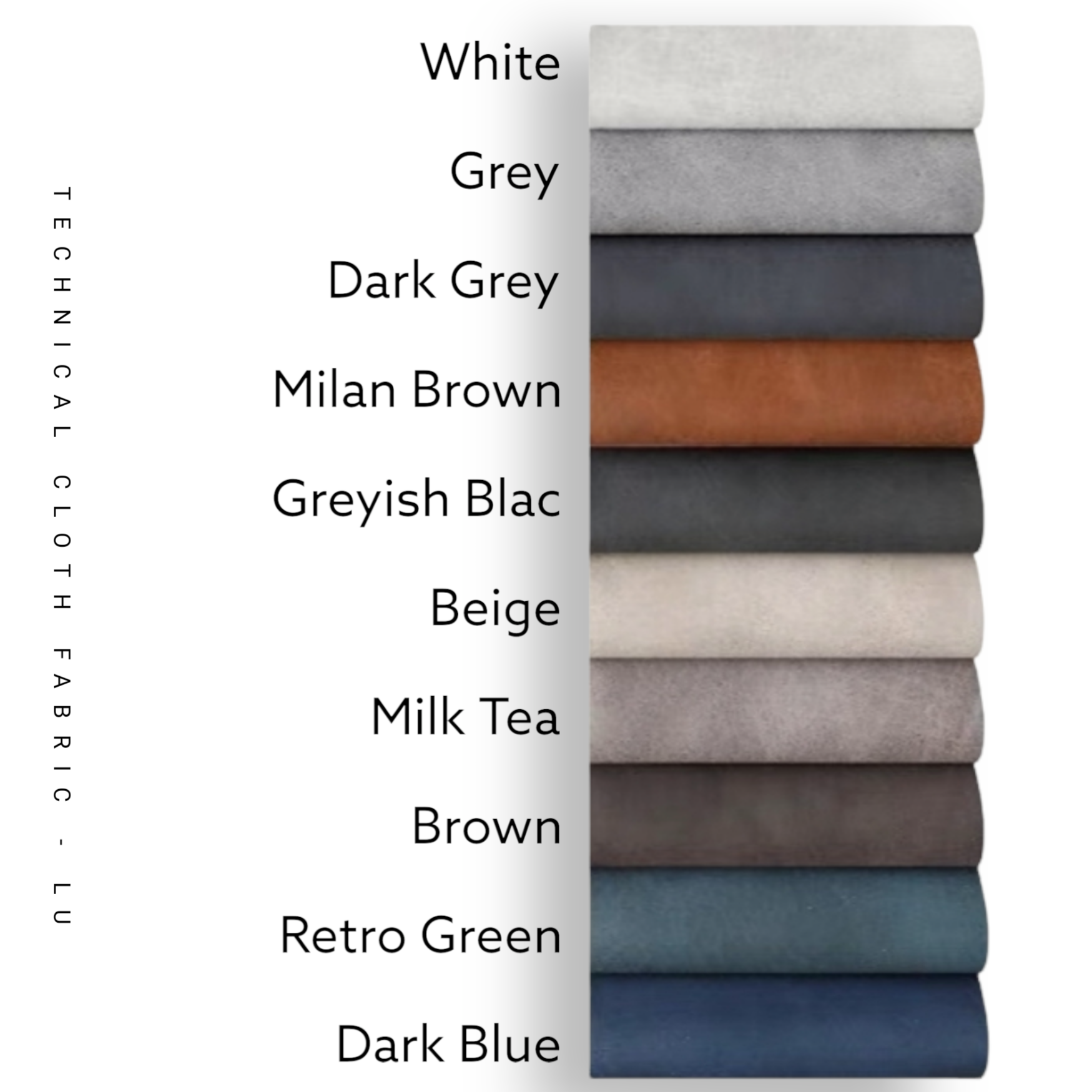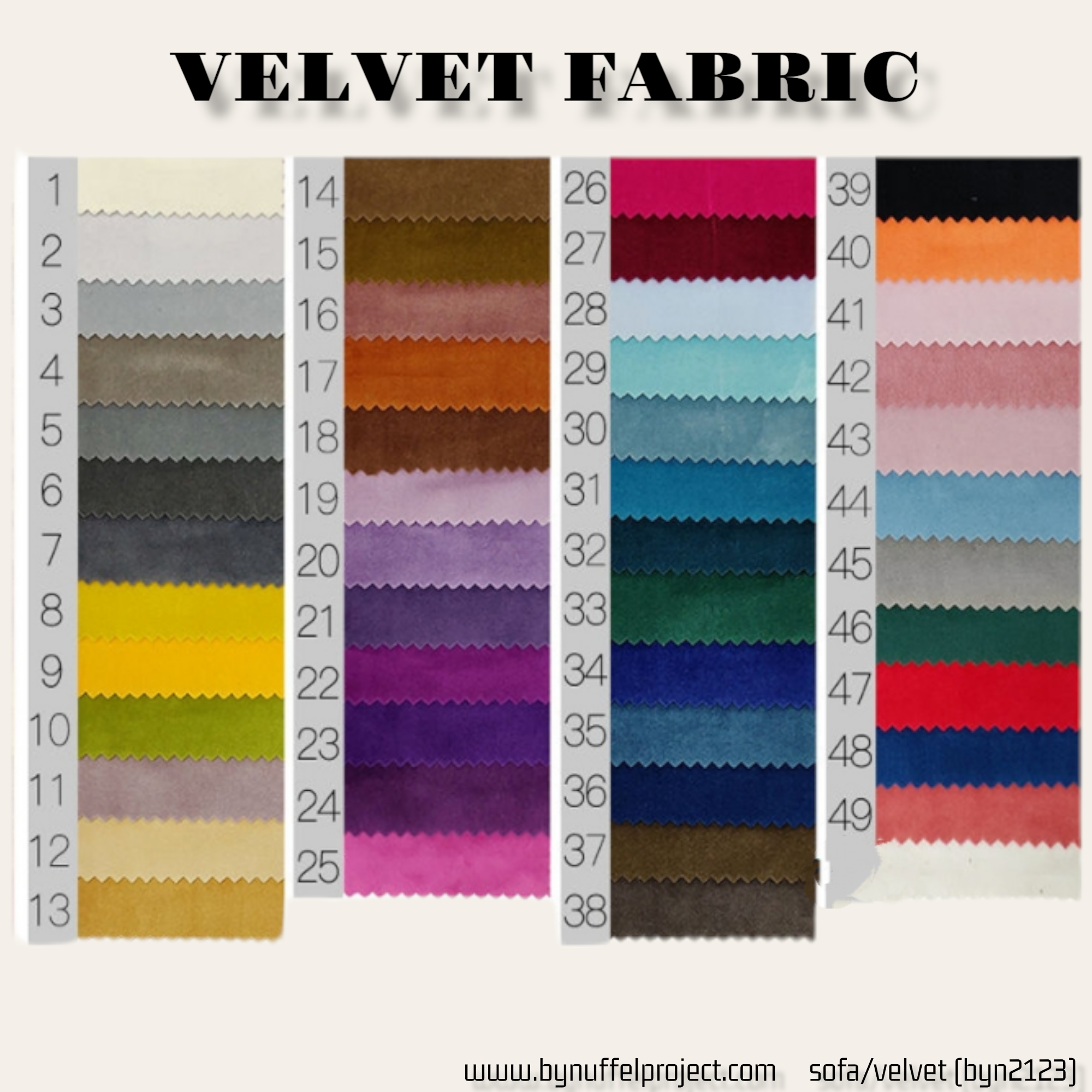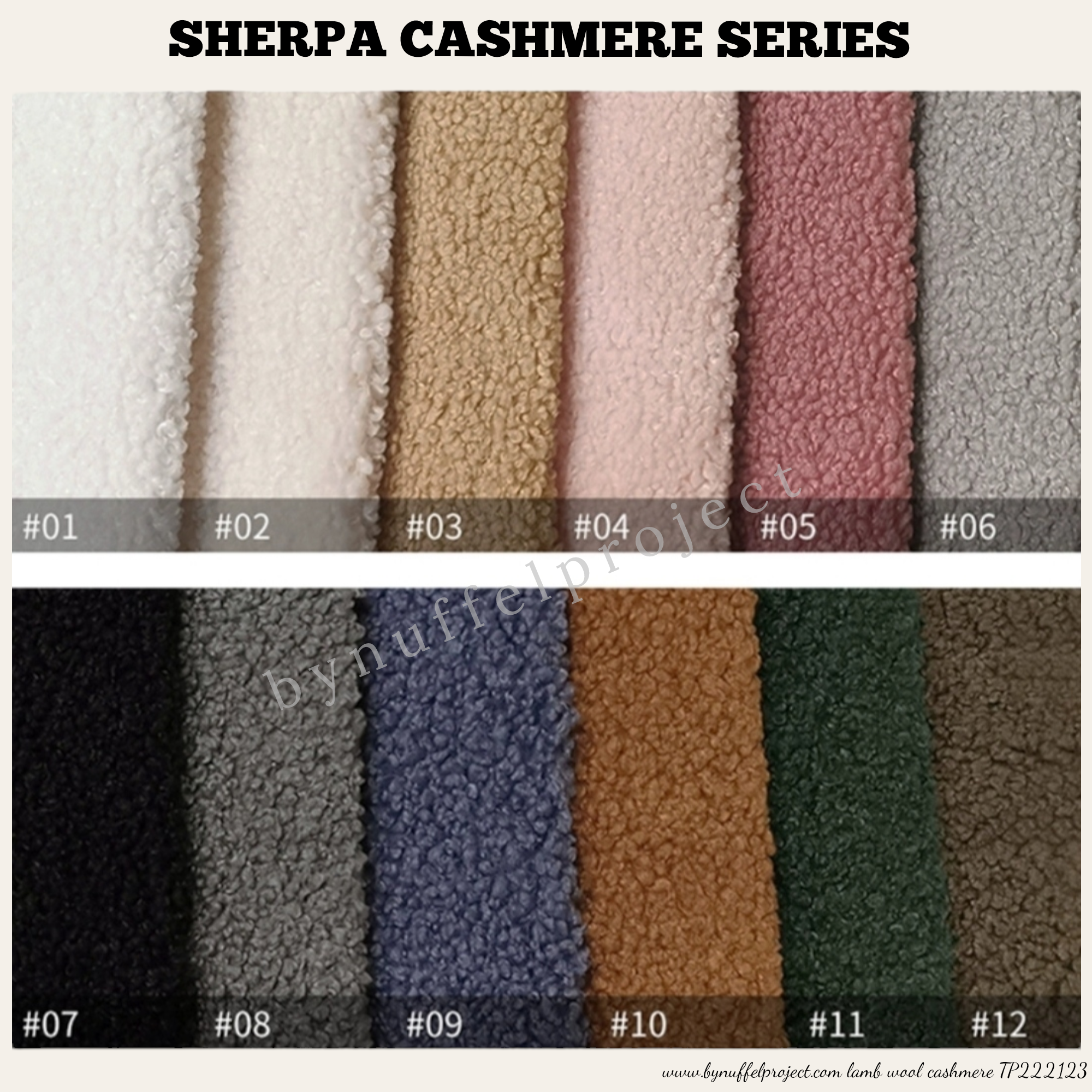 SHERPA SERIES I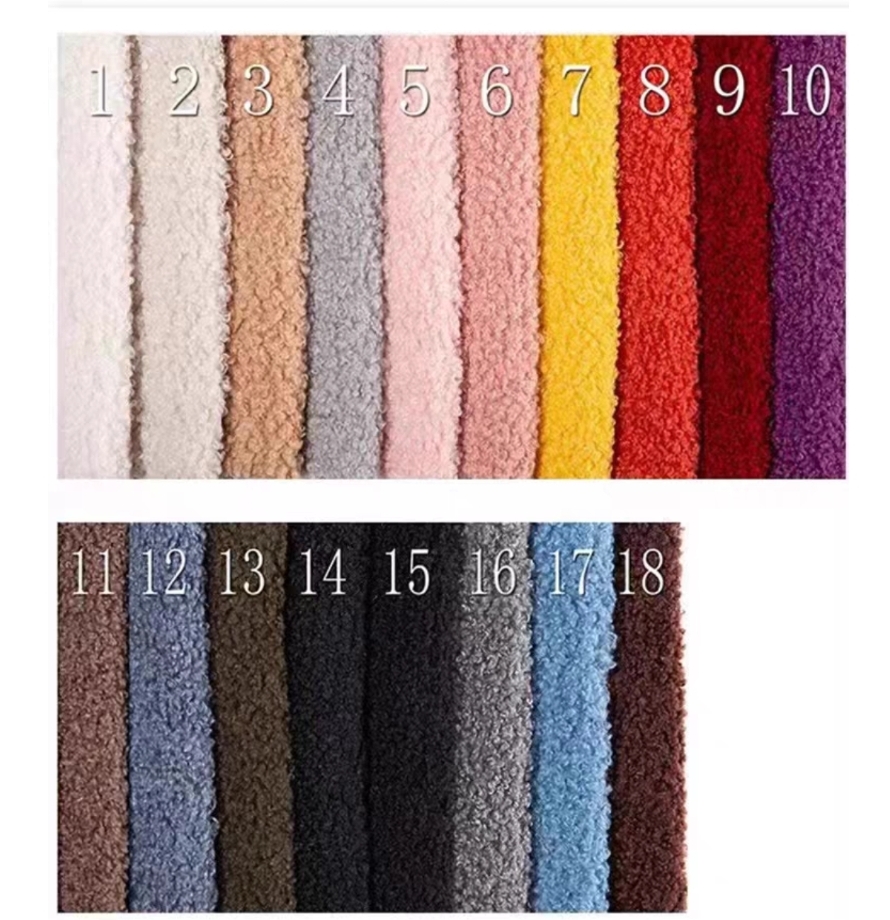 SHERPA SERIES II (BOLD)*
Product Details
Design : Modern Curved Ergonomic
Material :
- Velvet flannelette fabric - wool loop fleece/ Sherpa Cashmere fabric - Technical Cloth.
-All solid wood inner frame
- Layered filling with high-density and high rebound sponge
- Color :
Off-White,Beige,Grey,Green,Remarks
Sherpa Cashmere - Remarks
Velvet - Remarks
Technology Cloth - Remarks
Colors available for custom. DEFAULT BEIGE
Size Specifications: Height x Width x Length
Sitting Height 40 CM
One Seater 60x90x75CM
Two Seater 180x90x70CM
Three Seater 210x90x70CM
Four Seater 240x90x70CM
Assembly : Fully Assembled
Pre-Order Item
1)
Ordering
This is Pre - Order | Made to Order item.
PRIOR TO ORDERING ,KINDLY TO TAKE NOTE:
The design and style of some of our wood collection is moreover in distressed style and/or using solid materials - wood, rattan,shell.
Hence, IMPERFECTION, wood marks to be expected. We minimalises and keep the original of the wood natural grain and the beauty to be incorporated to it.
Kindly to consider prior to ordering. NON RETURNABLE once received due to the natural.
Upon confirmation of ordering, all items are not REFUNDABLE , NO CANCELLATION allowed unless with Management agreement. Handling fee may be applicable.
However, clients/buyers are given 24 hours to make any amendment on the items ie Colors, Materials upon new order.
Do give us a tickle if more details are needed.
2) Pre-Order Delivery
🔹Semenanjung Malaysia - Free Delivery ETA 35-50 days.
🔹Langkawi, Genting Highland, Cameron Highland, Sabah and Sarawak will have an additional cost of shipping chargeable.Do reach us for the additional fees.ETA will be 45-60days.
Urgent buyer kindly to reconsider prior to ordering.
HOWEVER , we would like to be given opportunity to offer you the quality goods and timely worthy.
3) Delivery / Logistic
Pre-Order Goods delivery
ETA 35-50 days Semenanjung Malaysia
ETA 45-60 days East Malaysia / Highlands
(Customized items may needed extra 5-10days eg Sofa,Wood Furniture)
Prior to home delivery, our PIC will let you know the actual date of the arrangement 1 or 2 days ahead.
[Any last minutes changes after confirmation will be charged with delivery cost which to be borne by client]
NOTE : For high residential, our LORRYMAN team only able to send it up to the LOBBY.
We will send to all main areas, roads. Remote places unreachable may arrange for meeting point of pick up prior to delivery. Kindly to advise.


4) Acceptance Of Order
We highly advise to take some photos/clips upon goods receiving from our Logistic Team and Unboxing.
For claim of any unprecedented ,kindly to submit with Photos and /or Video Clips -
- UPON RECEIVING FROM OUR LOGISTIC
- UNBOXING
Failing to submit valid proofs may affecting the claim status for RETURN and REFUND to be proceed.
Acceptance of goods with dispute/error, kindly immediately to reach us with the related issues involved. For fast response, may directly Watsapp us at 017.603.8289 at anytime.
We are looking forward with any feedbacks on the items. Your valuable feedbacks will help us for rooms of improvement.
5) Sharing Is Caring 😊
Do keep us posted. If you are happy with it,do share us around. We are much appreciated .
May tag us to our:
IG bynuffelproject
FB page bynuffelproject
https://www.facebook.com/bynuffelproject
as at June 2022/3 bynuffelproject
google.com, pub-7215036504868619, DIRECT, f08c47fec0942fa0